About Us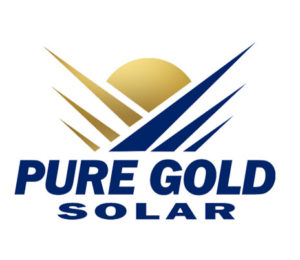 Pure Gold Solar is a California corporation with offices in Redlands, CA.  We specialize in all facets of residential and commercial energy efficiency upgrades and repairs that may combine with grid-tied, grid-independent and off-grid solar PV and battery systems.  Pure Gold Solar ensures every phase of a project is expertly completed at the most competitive cost and that all applicable incentives and warranties are fully utilized for our customer's benefit.  Pure Gold Solar management has 30+ years of successful business activity around the Inland Empire and we look forward to the next 30 years of serving our past, current and future customers.
Why Pure Gold Solar
Like many of you, we too believe in doing what's best for our family and what's eco-friendly to our environment. Not only do we see the need to provide the customer experience to our community but we also believe in ensuring that our community receives the highest customer service quality there is. We simply stick to the "Golden Rule" and it has served us well.
From Us to You
We're glad you the took the time to read this section about us. We're excited for you and your decision to invest in your home, business, and ultimately yourself. The benefits for going solar are clear. Imagine what those savings can do for you and your family. Listen, we don't want you to feel stuck. You have options, and Pure Gold Solar is here to help you realize those options. We'll be more than happy to assist you every step of the way. Send us a message or give us a call at 909-223-7357 | info@puregoldsolar.com
We look forward to talking with you!